Clearly, we face challenges in our careers.  The challenge, once these have been dealt with, is whether we learn from them or repeat them.  Whether we allow our behaviour to be dictated by them or take steps to move beyond them.
As an HR Manager I remember one of my team – let call him Bob – complaining about a work-related issue.  He played a key role in the department and, over time he had seemed to be indispensable.
Being new to the department and management I wasn't tied to the status quo.  I said to Bob that "he was not forced to come into work.  He had a choice.  The exchange was his doing is work for a salary". As you can imagine this was a surprise to Bob – and me as I had not planned to say this.  He replied, "Are you telling me to leave." I naturally said "No." and re-stated what I had said before, which prompted the same question from Bob.  After a few minutes, it was clear Bob was not open to changing his views – publicly at least.
It was, on the surface, a battle of wills but, on reflection, I Bob was faced with the challenge of what part he wanted to play in changing his work situation.
My tip to you is, pay attention to whether you are contributing to the challenges you face at work and what part you want to play in solving them.
"Challenges are what make life interesting; overcoming them is what makes life meaningful."

Joshua Marine
---
If you are in need of support why not get in touch with us at Your Career Matters to arrange a 30-minute consultation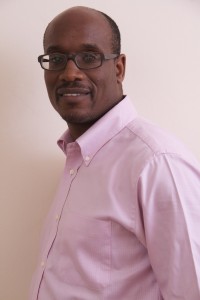 Amechi Udo has over 25 years experience of helping midlife professionals like you bring an end to career boredom, job search frustration and, career direction confusion through coaching, training, and speaking.