Today's Tip
Yesterday we talked about being able to stop when our work seems to be about to overwhelm us, taking the time to reflect on whether we are working at an optimum.  Today I'd like to look at the flipside of this, being underemployed.
Step 1 – Make a list of your key work-related skills, talents  and, abilities
Step 2 – List the key skills, talents, and abilities of your job – not the job description but what you actually use on a daily basis
Step 3 – Take the top 3 from each list and write down the last time you used each of these
Step 4 – Compare the two lists, see which ones appear on both lists.  Also what engages or excites you.
Step 5 – Start to think how you could introduce more of these into your work
Step 6 – Consider asking to have your job description and person specification re-written
Why?
Doing work that is satisfying and rewarding, in part because it uses our core skills, is a vital part of job satisfaction.
Have fun and let me know how you are getting on either here or on the Your Career Matters Facebook Page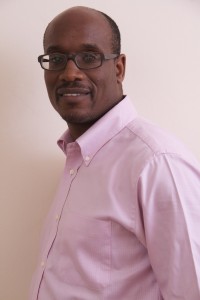 Amechi Udo has over 25 years experience of helping midlife professionals like you bring an end to career boredom, job search frustration and, career direction confusion through coaching, training, and speaking.